136 - Redfield Wallpapers and Paint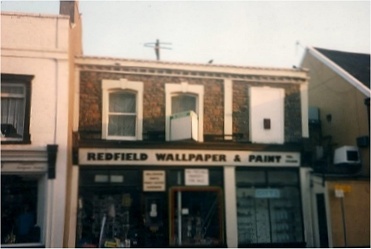 Many Redfield people will recall this shop, trading on Church Road in the1970s. It was situated between Bethesda Church and the Liberal Club.
One side of the shop was devoted to gifts, fancy goods and hardware and the other side they sold wallpapers and paints.
Around 1975 they stocked some 'Tarzan gift sets', basically a plastic Airfix-style Tarzan figure plus some out of scale animals. No Jane though!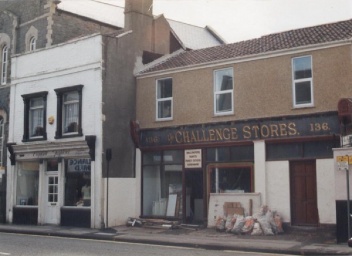 In the 1930's No.136 was the Challenge Stores while in the 1950s it housed Bressingtons, a fruit and vegetable shop.
In recent times it was used briefly as the Redfield Post Office. In 2012 the Olive Tree Café moved into these premises and at the time of writing is a popular Church Road café.
In the year 2000 alterations were made to 136 Church Road and the wording 'CHALLENGE STORES' was uncovered, not seen since the 1930s.
<-- Previous Page
Next Page -->