138 - Stripy Owl
Toy Shop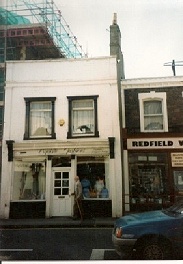 In 1885 this newly built shop premises was in the ownership of William Stone, the great benefactor of Bethesda Methodist Church. The shop had been built on part of Mr Stone's substantial Redfield House estate.
William Stone arranged a conveyance whereby the shop was sold to the Bethesda Trustees. The rent received from the shop went to the Trustees who then had to pay annuities to William Stone and his family. At this time, in the 1880s, the shop was occupied by Joseph Seally.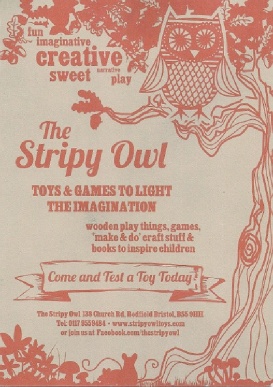 By the 1930s No.138 was occupied by Mr H Clark, a cycle agent. From the 1940s until the late 1960s Charlie Dicks rented the shop. He traded as a grocer/greengrocer. The early 1970s saw a new business move in; this was called Exquisite Fashions and was a ladies clothes shop. This theme was continued in the Noughties when the shop became Linda's. This was run by Lin Trescothick, mother of Marcus the Somerset and England cricketer.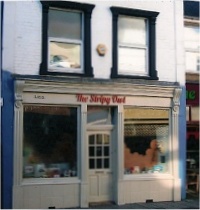 Linda's closed in 2012 and after a short renovation The Stripy Owl (video) began trading in October 2012. The Stripy Owl sells wooden toys for children, puzzles, games & children's story books.
<-- Previous Page
Next Page -->