43 - Frederick Boyce
Shellfish Dealer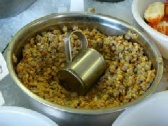 From the 1920s onwards a popular Saturday night treat for some Redfield residents was to 'go down the cockle shop' - Fred Boyces.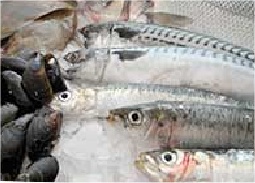 This shop was situated near Russell Town Avenue. In the 1950s, its next-door neighbour (No.45) was Hamiltons electrical department. By 1965 Boyces found itself next to the new Regent petrol station and at No.41 was the Star Laundry, with Albert Tucker as proprietor.
Boyces sold all types of fresh fish but their speciality was shellfish which included crabs, shrimps, whelks, cockles, scallops and mussels. The shellfish shop continued trading for a few more years before closing down around 1969.

Anne Withers remembers: 'I used to go to Boyces with my Gran. She knew all the names of the fish as she used to run a fish shop in Clarence Road. Boyce's sold a wide variety of fish including salted cod, fresh cod, plaice, haddock, hake, smoked fish such as kippers and bloaters. The window display consisted of a large white marble slab on which all the fish would be displayed. The shop walls were blue and white tiled creating a clean fresh appearance. I remember the winkles were always measured out in quart pots.'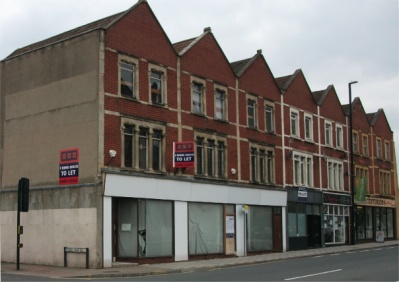 Christine Taylor remembers: 'They sold shellfish like cockles, whelks etc. They also sold pickled onions in large jars and horse radish in smaller jars.'
During the 1970s a boat-fitting company used 43 Church Road, while in recent times this premises was used by Hairtician's, a hair and beauty salon. In 2013 this business moved next door to No.41.
At the time of writing No.43 is the Clean Cutz Barbers.
<-- Previous Page
Next Page -->