359a - R.J. Phipps & Son Builder
(Later Roe's)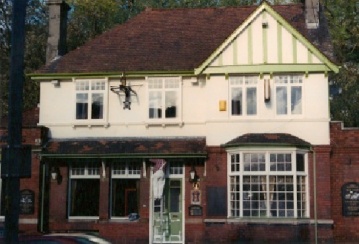 Phipps was a builders merchants which was situated next to the Three Horseshoes Public House (right).
David Stephenson: "The Phipps family who had their business at No.359 from the 1930's built many of the houses, chapels etc. in St. George. Later Dave Roe took over the business, he had worked for the Phipps family. He changed the business to mainly plumbing requirements. He was notorious for the fact that if someone wrote out a cheque to him that bounced he would display it in the shop. This shop was demolished in 2000 and became a car sales lot. Flats were later built on the site following the demolition of the Three Horseshoes."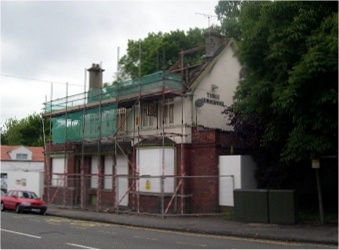 Demolition of the Three Horseshoes in 2005
<-- Previous Page
Next Page -->