267-265 - Saunders & Weeks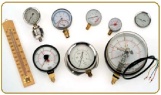 Nos 265 and 267 were originally two separate shops.
Saunders and Weeks were established in 1936 and they advertised their expertise as "over 75 years of excellence" manufacturers, supplies, repairs, calibrates and certifies all types of gauges.
No.265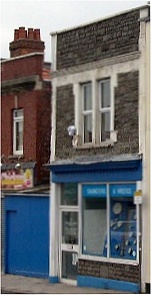 From 1930 to 1936 this shop was occupied by Mrs. Ethel Weeks, during which time she ran a fruit and vegetable shop. Ethel's husband Fred Weeks and her brother Fred Saunders both worked for Charlie Lines who was a gauge manufacturer. Together Fred Weeks and Fred Saunders took the bold step of starting their own gauge business and ran it using the rooms above Ethel's shop. In 1972 Mr. Maurice Smale who was Ethel and Fred Weeks nephew took over the gauge business. In 1989 he took over adjoining No.267. The front of No. 265 was enclosed and became a workshop for Saunders and Weeks (Bristol) Limited.
The business has remained in the family. Mr. Ross Smale who is the son of Maurice Smale now runs the concern. The name of Saunders and Weeks is still retained.
<-- Previous Page
Next Page -->