261 - Lennards Ltd.
Boot and Shoe Dealers
Tony Brake writes: "Founded in 1877, the company of Lennards Ltd grew to cover the Country with branches from Penzance to Newcastle. The firm arrived in Church Road in 1929, locating near Roseberry Park. The shop was one of 13 branches in their native city, Bristol. The Headquarters of Lennards Ltd was at the Triangle, Queens Road. Regrettably this impressive landmark building was blitzed in 1940.
Lennards was a well-regarded business, their shoes and boots were always of a high quality and good value for money. On Church Road, Lennards was seen as a 'flagship shop'. However the 1970s was a turbulent time for companies large and small. It would appear that Lennards left Church Road in the 1977-79 period, but the exact date is not known."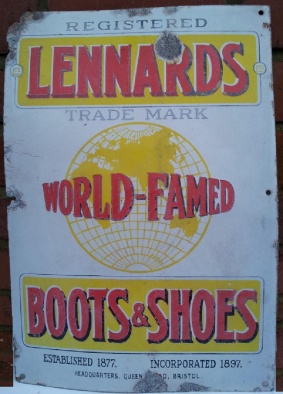 <-- Previous Page
Next Page -->