261 - Bakers Dolphin
Travel Agent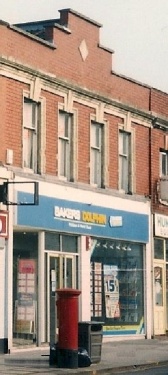 The travel company Bakers Dolphin used 261/259 (Lennards old shop) for about 25 years. The Baker family had been involved with coaching at Weston-Super-Mare since 1889. From earliest days of pony and trap the business had been at the forefront of innovation and enterprise, whether carrying the Royal Mail, transporting troops in wartime or launching day trips and excursions in the post war years. In 1984 Bakers Coaches merged with Dolphin Travel and throughout the 1980s expanded its travel interests, opening a chain of 100 travel agencies throughout the West Country. The Redfield shop was one of them.
Bakers also launched a daily express coach service from Weston and Bristol to London. Tickets could be purchased at the Church Road shop. Holiday tours, theatre trips and excursions developed at an impressive pace and Bakers Dolphin blue and white coaches became a familiar sight on the region's roads and motorways.
The travel shops were sold to First Choice Holidays in 1998. They closed the Church Road shop in May 2012.
The Southville Deli opened on 17th April 2013, selling ground coffee, organic wholefoods, teas, fresh bread and deli products.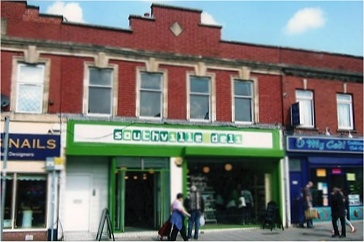 <-- Previous Page
Next Page -->