226 - Fred Crates
House furnishers
Malcolm Coles writes: "Fred's Mother, Mrs Edith Maud Crates, set up this furniture business at 226 Church Road between the Wars. She had previously owned an off licence at 268 Church Road called the Richmond Arms. Having lost interest in that trade she set up in furniture, selling new and second hand items.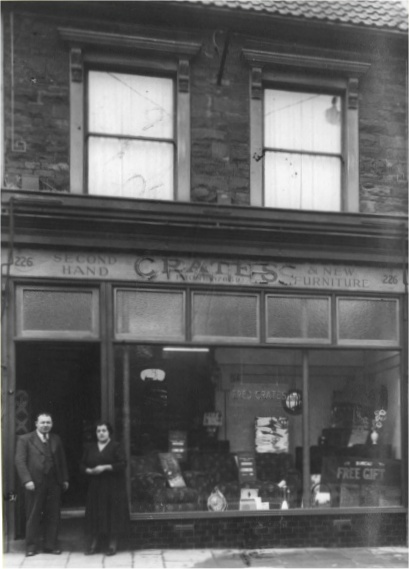 Fred was the youngest of Mrs Crate's three children; he was married to Grace Simmons, whose parents ran a hairdressing salon in Whitehall Road. Fred and his wife eventually took over the furniture business.
After the Second World War the frontage of the shop was modernised. It was around this time that Fred stopped selling second hand items and concentrated on selling new furniture and carpets. He also expanded into the adjacent shop No.228 which had been a ladies outfitters. Fred also took over No.232; this shop was situated on the corner of Seneca Street and prior to Fred taking over had been a butchers. There was a greengrocery shop at No.230 this was owned by Frederick W. Bryant and later Herbert Bryant. It remained sandwiched between the furniture shops. Fred Crates died suddenly in April 1967. For about five more years his wife, Grace, continued to run the business before closing it completely. After that she rented the shop out but continued to live in the flat above until her death in January 1980 following a fire at the premises."
David Stephenson: "In the 1950s Ted Warren worked for Fred Crates. His job was driving, serving, collecting bad debts and keeping the shop neat and tidy; his wage was £17.00 per week. It was also Ted's job to move bedding and carpets on his own but if he had to move a double bed or a wardrobe Fred would go with him to help.
A tool hire company later used the shop but at the time of writing it is boarded up, awaiting a new use.
A feature of these buildings is that the wording 'Horwood Place' can be seen chiselled into the stone above the shop."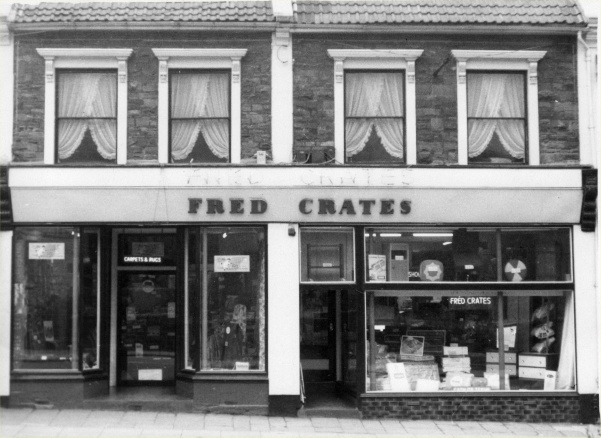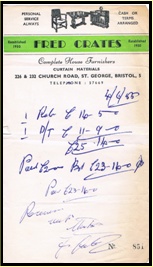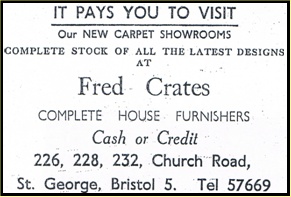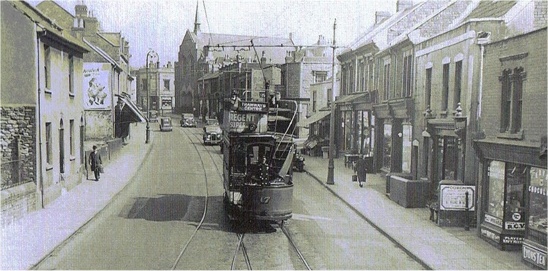 1930s Church Road. Fred Crates is on the right of the tram in this photograph.
<-- Previous Page
Next Page -->