214 - Douglas Lovell
DIY and Tile Centre
Doug Lovell took over this former fishmongers shop in the early 1960s and transformed it into a shop selling woodworkers supplies. It soon evolved into a typical 'Do-it-Yourself' shop, selling a comprehensive range of paints, tools and home improvement products. It was noted for a wide range of floor and ceiling tiles, plus mosaics, ceramics and mirrors.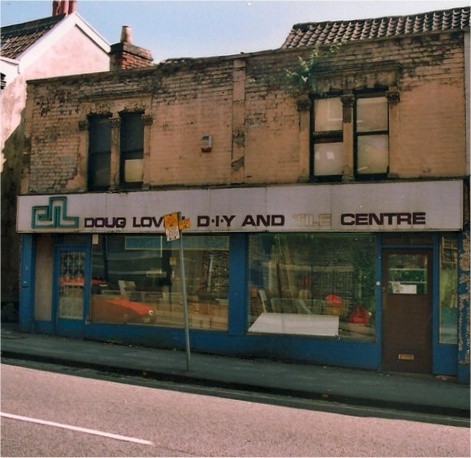 It was a well-used local shop particularly in the 1970s and 1980s when D.I.Y became an increasingly popular activity. During this time Doug began selling home wine making and brewing supplies which was also all the rage at the time.
David Stephenson adds: "One of Doug's sons later joined him in the business. After the 1990s the shop closed and just did not open again. The building was demolished in 2006 and flats were built on the site."
<-- Previous Page
Next Page -->