190 - Lloyds Bank
Occupying a prominent site on the corner of Church Road and Blackswarth Road, Lloyds Bank has been providing banking services at this location since c 1915.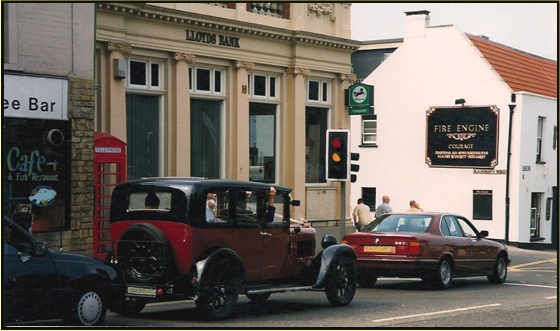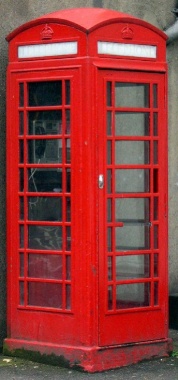 At the turn of the 20th Century, the St George branch of Lloyds Bank was situated further along Church Road, on the corner of Richmond Road. The present site of the bank was the location of an early St George police station.
The bank building presents an impressive facade with a classical style of columns and rooftop ballastrading. The exterior has been painted various colours over the years. A major update occurred in 1995 when Lloyds TSB was created. In September 2013 it reverted back to a branch of Lloyds Bank and received new signage.
Note: Outside the bank is Church Road's last red telephone box. The 1930s 'K6 type' replaced a very early 'phone booth on the same site.
<-- Previous Page
Next Page -->