186 - Robbins
Greengrocer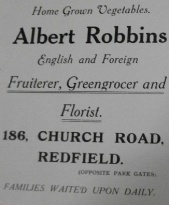 Next door to the Fire Engine public house, the Robbins family operated a greengrocers for many years.
Nos.186 and 184 Church Road were built in the Edwardian period, adjacent to the Fire Engine. These two shop buildings were built in a distinctive manner, with bay windows at the first floor level and protruding attic windows. By 1910 Harry Robbins had established a greengrocers at No.186. It is understood that at this time Harry Robbins was also the landlord of the adjoining Fire Engine. In the 1940s Albert Robbins was running the shop while Mrs Rose Robbins was landlady at the pub. By the mid 1950s David Robbins was listed as the greengrocer, while Horace Robbins was the Fire Engine's landlord. It seems that David Robbins continued to trade at this location through the 1970s and into the '80s.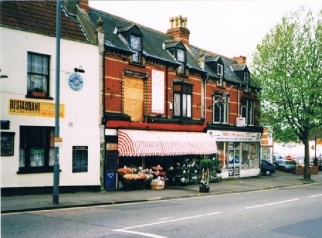 It is not clear what the shop was used for during the mid to late '80s but by 1991 the Red Flower Barrow florist business was using the premises.
By 2005 the Red Flower Barrow had moved next door to the present location (No.184).
At the time of writing the ground floor of No.186 is split between EPM Lettings and The.Park. This latter shop specialises in skateboards, scooters, longboards and related accessories.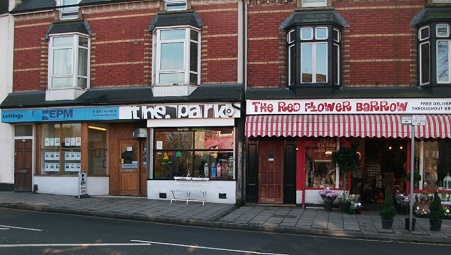 <-- Previous Page
Next Page -->