139 - W.D. Martin
Newsagent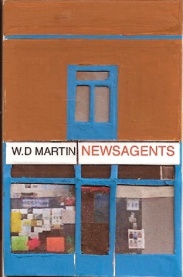 Martins newsagent was just along from Edward Street. It was between Bill Way's, the butcher and Kathleen's, ladies dress shop. The first mention of a newsagents/tobacconist at this premises is during the Great War when a Charles Taylor is listed. Mr. Martin took over in the mid 1950s, running this newsagents until 1982 when it became Christopher News. At this time the shop was comprehensively modernised with new windows, door and a different internal layout; it completely altered the character of this shop. In the early 1990s it became Pat's, who in the Noughties moved across 'The Road' to larger premises on the corner of Witchell Road. In 2013 a Mini Market opened at No.139.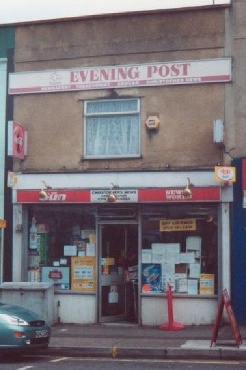 Andy Jones recalls: 'I could see Martins from my front gate. However as a kid I thought it looked a bit old fashioned. I used Whitcombes and the newsagent next to the Clark's pie shop, but I did get the occasional Matchbox car and magazine at Martins. The thing that stands out was the inside. The windows were 'boxed in', which meant when inside you couldn't see Church Road. As you went in, the counter was on the right hand side. At the back could be found a small selection of toys and stationery items.'
Dave Cheesley remembers Martins well: 'When I moved to Redfield in 1963, this was our local shop. Martins was run by an elderly Welsh brother and sister. They sold sweets in jars, chocolate, ice cream, magazines and comics. Importantly for me, they also sold American comics, which had their own revolving rack. These were the DC Comics such as Superman, Action, The Flash, Green Lantern, Justice League of America, The Atom, Batman and Robin, Hawkman and the Metal Man. These made a real impact over the inferior British comics of the time.
Significantly Martins was also the local booking office for Eagle Coaches and coaches would pick up outside the shop. Dad would pop into the shop to get 20 Park Drive Tipped and two ounces of pear drops.'
It is now the home of 'CC Mini Market' but you can still see the Evening Post banner above it.
<-- Previous Page
Next Page -->