121 - Ann's Café
Next to the Redfield was Ann's Café, or 'Snack Bar and Restaurant' as it said on the signage.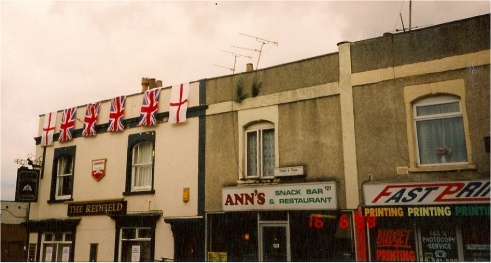 121 Church Road had previously been a hairdressers. During the 1940s Harold Robinson had been cutting hair at this address. In the 1950s and '60s a Mr Kenneth Tambling was the hairdresser at this location. By the early 1970s it was known as Fair Lines. Then Ann took over the premises and ran her café there for over 25 years before leaving in 2007. It was a popular café, a good place to go if you wanted an excellent cheese omelette, chips and peas!
At the time of writing No.121 is Top Taste - Jamaican & English cuisine to eat in or take away.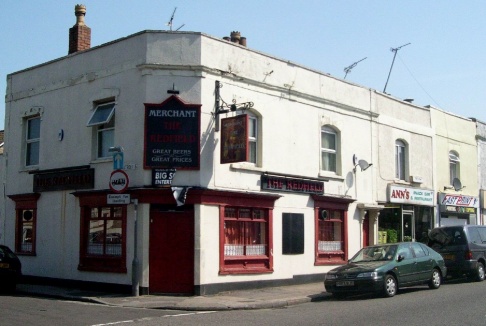 The Redfield public house and Ann's café in 2005.
<-- Previous Page
Next Page -->