116 - Worgan Newsagent
Sweets and Pocket Money Toys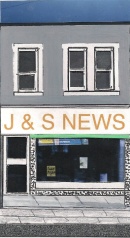 This newsagents shop was located between Weight Road and Milton Park, opposite Hamilton Terrace. In the Edwardian period before the Great War, this was the business of Thomas Thatcher, newsagent. After World War Two a Herbert Carr was running the shop, followed by a Cecil Gay. During the 1960s Mr. Worgan was the newsagent at No.116. In the early 1970s the shop had been extensively modernised, the central door layout was replaced with a 'modern shop front'. By this point the shop had a new neighbour, Clark's Pies.
At this time No.116 was known as J & S News. By the late seventies it was part of the Kiosks chain of newsagents.
Dave Cheesley recalls: "I bought a lot of my Matchbox toys there. They had the classic '1-75' display on the counter with all the models on. This would have been late sixties, early seventies. Due to the relatively small size of Matchbox vehicles, all 75 vehicles in the range could be displayed. Visually this was very impressive and was a masterstroke in presentation. Matchbox toys could be obtained in your local newsagent and the shopkeepers were thrilled to have these well-made, quality items."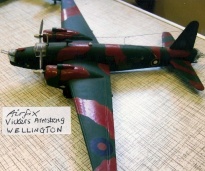 Andy Jones remembers: "I knew it as 'Roberts' in the 1970s and certainly recall buying an Airfix Wellington aircraft kit there. It was also where I got my bubble gum collectable cards (football players) and football stickers. I recall City and Rovers players signing autographs and football 'postcard books' at this newsagent in the early '70s. The counter was at the very back of the shop, facing the door."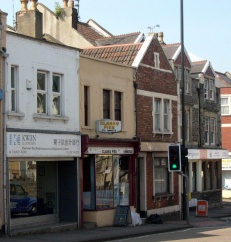 This 'paper shop' closed down around 1983 and 116 Church Road became an estate agents and later the St Patrick's Shop.
At the time of writing it is used by Kwan and Company, professional auditors and accountants.
<-- Previous Page
Next Page -->