329 - St. George Park Old Boys Society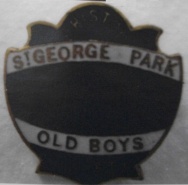 David Stephenson writes: "In the 1930s many ex miners and boot & shoe workers, some of whom were disabled and blind met in St. George Park where they chatted and reminisced about the old days. However when it was raining or on cold days they could not meet. Charlie Heal, the fairground owner lived opposite the park and one day he went over to talk to them.
Their plight prompted him to buy 329 Church Road where they could meet and chat in comfort. It was set up on religious lines, no swearing and no alcohol. This meeting place lasted until the1970s, when it was sold, and became part of the neighbouring newsagent (No.331)."
<-- Previous Page
Next Page -->