321 - Cyril W. Harris
Hairdressers & Sweet Shop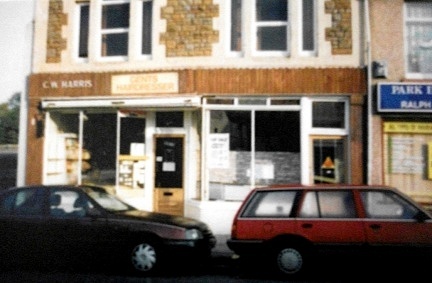 Walking down from the fountain, Harris's was the last shop before St. George School. In the early 1950s No.321 was Verriers sweet shop, while No.321a was the hairdressing business of Mr. Harold Hix.
David Stephenson: "In 1961, Cyril Harris took over the hairdressing business from Mr. Hix. In addition Mr. Harris also continued the selling of sweets. Cyril cut the hair in the backroom while his wife Muriel sold sweets in the front part of the shop, sometimes Cyril ran both parts. A lot of people will remember children buying fishing nets in this shop to use in the Park. Cyril and Muriel retired in 1998. At the time of writing the shop is a letting agent."
<-- Previous Page
Next Page -->