272 - Telemec
Television Repairs, Washing Machines and Vacuum cleaner spares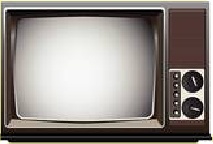 The vacuum spares shop was one of those shops which people recall even if they never went in there. It was situated just around the corner from Sherbourne Street.
In the 1950s it was Gay's Pet Stores, 'Pets' Food Specialists'. By 1965 it was a television repair shop known as Telemec. In the days of the old black and white televisions when they had valves and could be repaired item for item rather than by unit as today. The repairs were carried out on the premises. You would go into quite a dimly lit shop which was full of televisions and the owner would appear from the back of the shop after being alerted by the bell when you entered. It was one of those shops that remained the same year after year it was just the product that changed.
Steve Luscombe recalls: "When I went into this shop in the late '60s to buy a television there was an EKCO set (British made) on display which I was interested in, although I pointed out that I had heard they were not very reliable. His conclusion was that I had been talking to some Japanese person, implying at the time that Japan could not produce such a commodity - a bit short-sighted of him looking back!"
In the '70s, '80s and '90s when it was no longer quite so easy to repair televisions, the owner diversified and went onto selling and repairing vacuum cleaners. He also sold spare parts to allow you to do the repair yourself.
At the time of writing the premises is the Bristol Office of Kenneth & Edwards Chartered Building Surveyors.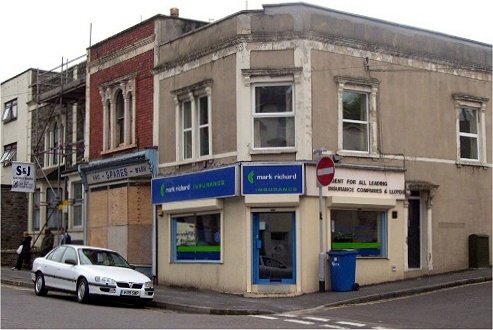 The picture dates from 2005 and shows the shop closed and boarded up.
<-- Previous Page
Next Page -->