231 - Albert Edward Olds
Boot and Shoe Manufacturer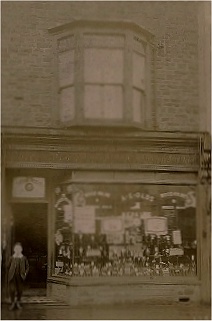 From the late 1890s Mr Albert Edward Olds, boot and shoe manufacturer traded from this location. He was known as a manufacturer of police boots, but as the photograph below indicates, Mr Olds sold a very wide range of footwear.
Mr Olds traded at No.231 until the late 1930s, when he sold the shop to the firm of Stuckey - gents outfitters.
Fast-forward to 1964/65 and it appears that Christofer Bell Ltd used No.231, as part of their adjoining bakers shop at No.233. By the late 1970s Redfield Butchers was established at these premises. A rival to Moretons, Redfield Butchers was previously located at 245, Church Road. No.245 was one of the shops demolished to make way for Tesco.
Redfield Butchers traded at No.231 through the 1970s and into the '80s. By 1984 new fascia board signage was in place, boldly proclaiming 'Mister Meat'. It is not clear if this was connected with the original firm or not.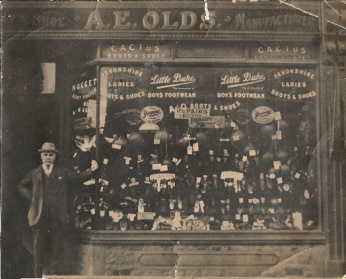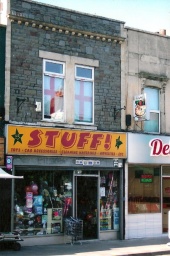 By 1995 Mister Meat had gone and No.231 was Shaunak's general store, just along from their pharmacy.
Ten years later and this shop had become STUFF! complete with colourful yellow and red signage. At the time of writing it remains STUFF!
<-- Previous Page
Next Page -->