209 - Greggs
Bakers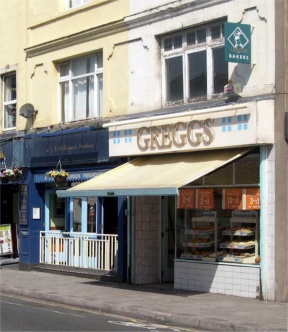 At the time of writing this is one of the most popular shops on 'The Road', Greggs offers a good selection of products at reasonable prices.
John Gregg opened his first shop and bakery in Gosforth in 1951. The Company expanded steadily in the North of England and Scotland in the 1960s and 1970s, before opening shops in the South.
By 1992 Greggs had arrived in Redfield, taking over 209 Church Road. This picture of the shop from 2005 shows the old fascia board signage. At the time of writing it is blue with white lettering.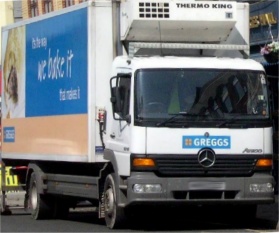 A Greggs Mercedes-Benz truck
outside the Church Road shop in 2005.
<-- Previous Page
Next Page -->