149 - Churchill & Partners
Optician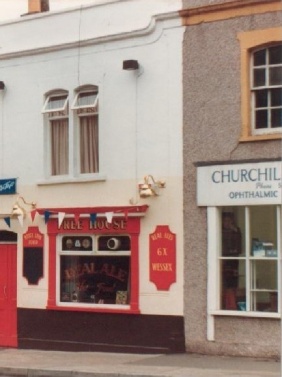 From the early 1960s until c 2005 this was Churchill and Partners, Ophthalmic Opticians. Prior to this the shop was used by the Victory Shoe Service who specialised in boot and shoe repairs.
Memories from an unnamed source:
'I used to live in 149 Church Road virtually as a baby until mid teenager from 1946 to 1962. 149 was next to, what was the White Lion. The Victory Shoe Service had my late mother Violet Williams serving in the shop which was run by the Taylor family of Kingswood, who also had another shop in Clarence Road, Easton before road alterations. Opposite was the Doctors House - Dr. Struthers - also Hornby Bristol Dairies. Just up the road was Willways Laundry. 153 Church Road (next to the Albert off licence) was a confectionery/tobacconist shop run by the Chappell family.'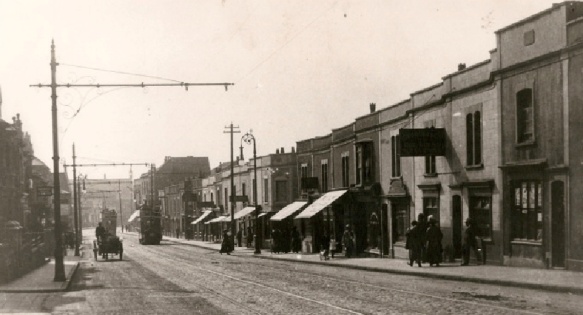 c.1910 view of Church Road looking from the junction with Witchell Road.
No.149 is on the extreme right adjacent to the White Lion public house.
Note the trams in the distance and the elaborate tram posts and poles.
The numerous sun awnings deployed suggest this was a sunny day!
<-- Previous Page
Next Page -->