! body bgcolor="#F5FFF8">

Part Two - Miscellaneous Pictures
Church Road 1939. The White Lion (now The Old Stillage) off left, Witchell Road off right.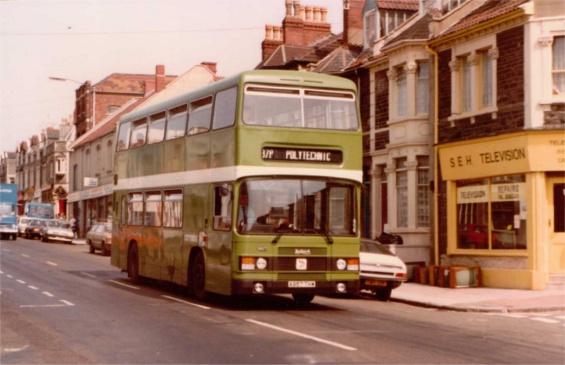 Bristol's new double decker bus for the 1980s was the Leyland Olympian. Here a Bristol Omnibus CITYLINE Olympian is seen passing the S E H television shop on the corner of Morse Road in 1984. In 1985 the Bristol fleet of buses received a new red/blue and yellow livery.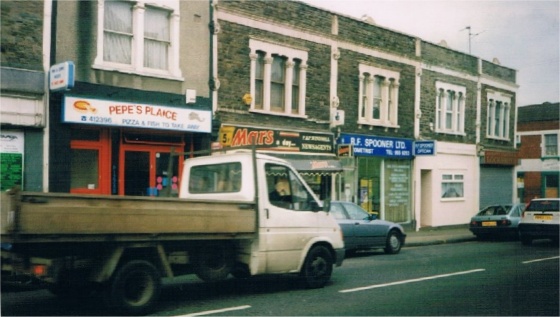 Part of the terrace between Worsley Street and Milton Park (right). PEPE'S PLAICE (126 Church Road) emerged in the late 1980s; pizza and fish to take away. In the1960s and '70s this shop was a greengrocers.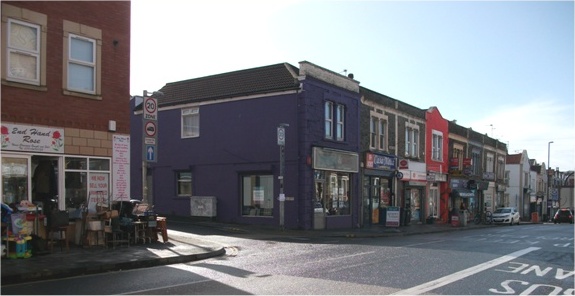 Corner of Worsley Street, February 2014